~100% Soy Candles~
Why do we use 100% soy wax in our candles? The reasons are many! First off, we prefer to use soy wax because it is NOT a petroleum product like paraffin wax. While paraffin wax may be cheaper than soy wax, it is not made from a renewable resource. Soy wax is a vegetable wax derived from soybeans harvested in the heartland of the United States. Soy wax also burns at a lower temperature than paraffin wax, so soy candles last longer and burn cleaner, with less black soot in your environment. Soy wax is an excellent carrier of fragrance oils, and isn't it that great scent why we like to burn candles?
Handcrafted Candles (Available In 7 oz and 14 oz Sizes)
Please Note: The products below are NOT listed in any particular order!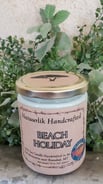 An explosion of tropical fruits and rum give Beach Holiday an island vibe.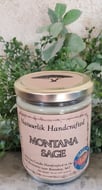 Montana Sage is a blend of fir balsam, hemlock, rosemary, and pine combining with an earthy blend of lemongrass, sage, and fresh air accord.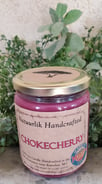 Chokecherry is an alluring balance of tart and sweet notes of lemon peel, peach, and citrusy grapefruit on a bed of chrysanthemum and juniper.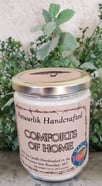 Comforts of Home is a fruity and spicy bouquet of cinnamon, clove, nutmeg, and juniper with a sweet musky background.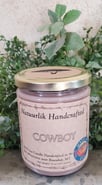 Cowboy is a masculine scent of bergamot, citrus, sea salt, and light floral notes on a bed of cedarwood and musk.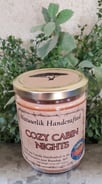 Cozy Cabin Nights has base notes of vanilla and musk rounding out a spicy bouquet of apples, oranges, berries, cinnamon, clove, and hawthorn.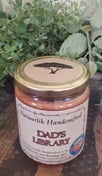 Dad's Library is the smell of sweet pipe tobacco with notes of anise and cherry, rich leather, fireplace, and a hint of whiskey.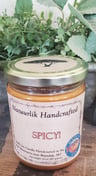 Spicy! is crystalized ginger with a splash of citrus atop a medley of allspice, cinnamon, clove, and nutmeg.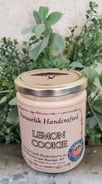 Lemon Cookie is bright lemon peel and juicy lemon combined with butter and cinnamon on a vanilla sugar base.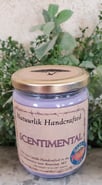 Scentimental is the strong scent of lilac with lighter notes of rose, lily, and carnation on a musky base.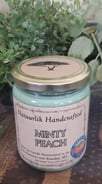 Inspired by a delicious Mojito of the past, Minty Peach has crisp notes of mint leaves combining perfectly with juicy peach nectar and Tonka Bean.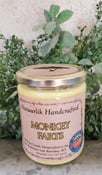 Although Monkey Farts is untested for true accuracy, this unique fragrance combines top notes of banana with more subtle notes of coconut, jasmine, and vanilla.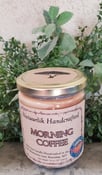 Wrap your hands around this strong, rich Morning Coffee scent blended with cream and just the perfect amount of sugar.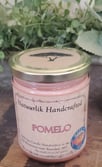 Pomelo is the mouthwatering aroma of freshly cut grapefruit, blended with orange, bergamot, lemon zest, thyme, and clove.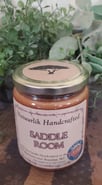 Saddle Room is the deep aroma of leather from a tack room or saddle shop, with just a touch of grassy hay scent.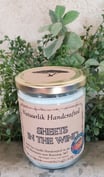 Sheets in the Wind is the nostalgic scent of line-dried cotton sheets on a sunny, breezy day.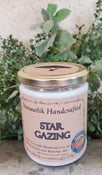 Star Gazing has pine, eucalyptus, rosemary, cedar and lavender with the scent of a far-off campfire in the background.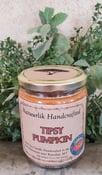 Tipsy Pumpkin has a base of dark bourbon, maple, and toasted oak topped with fresh pumpkin, coconut, cassia, and clove.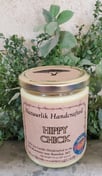 Hippy Chick is the pungent aroma of patchouli, with soft notes of orange flower and clove on a base of cedarwood.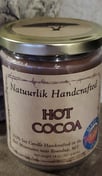 Hot Cocoa is a nostalgic scent reminisent of standing around a campfire and wrapping your hands around a mug of chocolatey goodness.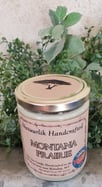 Montana Prairie is the distinctive scent of Prairie Sage combined with soft and airy notes of lemongrass, camphor, and lavender.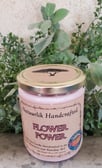 Flower Power is a the soft and subtle scent of tulips in the Spring.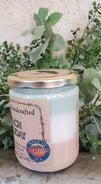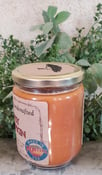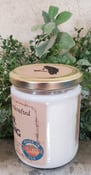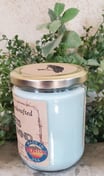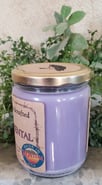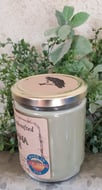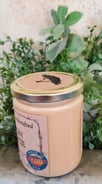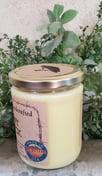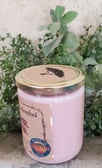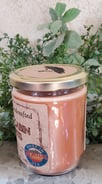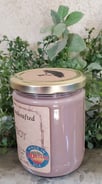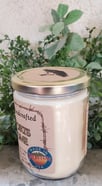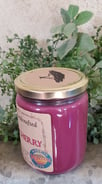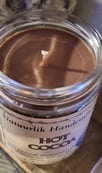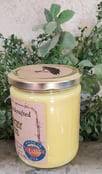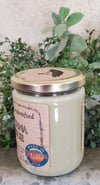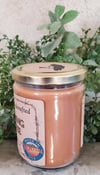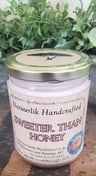 Sweeter Than Honey has light notes of lemon and ginger which give way to a sweet heart of honeysuckle and jasmine, with just a touch of violet, powder, and wood notes.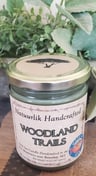 Woodland Trails has an earthy scent with top notes of citrus, and chrysanthemum, mid notes of sweet apples and berries, and a base of pecan, vetiver, and cedarwood.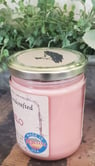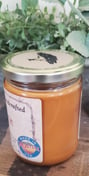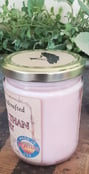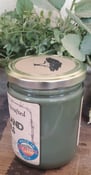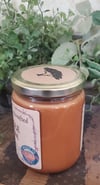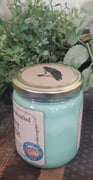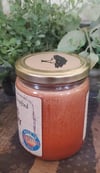 Snow Angel is a fun outdoorsy blend with notes of orange, clove, eucalyptus, and hollyberry on a bed of oakmoss and fir.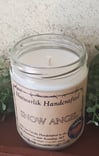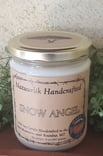 An Apple Day is the crisp scent of fresh, green Granny Smith Apples, dipped in a Salted Caramel Sauce.



Bear-E-Licious is a fresh and fruity blend of pear, berry, and floral notes on a musky background.




Sugar and Tonka Bean are the base for this coconut cream pie inspired scent we call Pie In The Big Sky , with hints of butter and sweet hawthorn.




Plum Crazy has vibrant notes of fig leaves, plum, and rhubarb, combined with the sweet fruitiness of blackberries, citrus, and candied apple.




That's Just Nuts is a sophisticated gourmand scent of hearty almond and creamy amaretto with just a touch of cinnamon and vanilla sugar.




Mango Tango is the scent of sweet, ripe mango dancing with an exotic blend of green and coconut top notes on a base of vanilla musk.